Welcome
Welcome to the pages for The Beaulieu Park School Secondary School.
When our school is full, 60 students will move seamlessly from Year 6 and into Year 7. As an all-through school, they will benefit from a continuation of our established learning culture, consistency of teaching approach, curriculum continuity and a smooth transition. Uniquely, our knowledge of our students and their families, their capabilities and needs, will allow us to minimise the traditional 'learning dip' that often takes place between Year 6 and Year 7.
We will welcome 120 Year 7 students from other Primary Schools too each year. The new additions to the Beaulieu family are extremely welcome. Working with our new students and their families, we introduce them to our aspirations, our learning approach and culture, and discover who they are. We all learn from each other and we are keen to celebrate their interests, skills and passions.
In Year 7, whether we attended the Beaulieu Primary Phase or are new entrants, we are one school and one community. Our Year 7 students play a key role with our youngest too, as mentors, reading guides and buddies.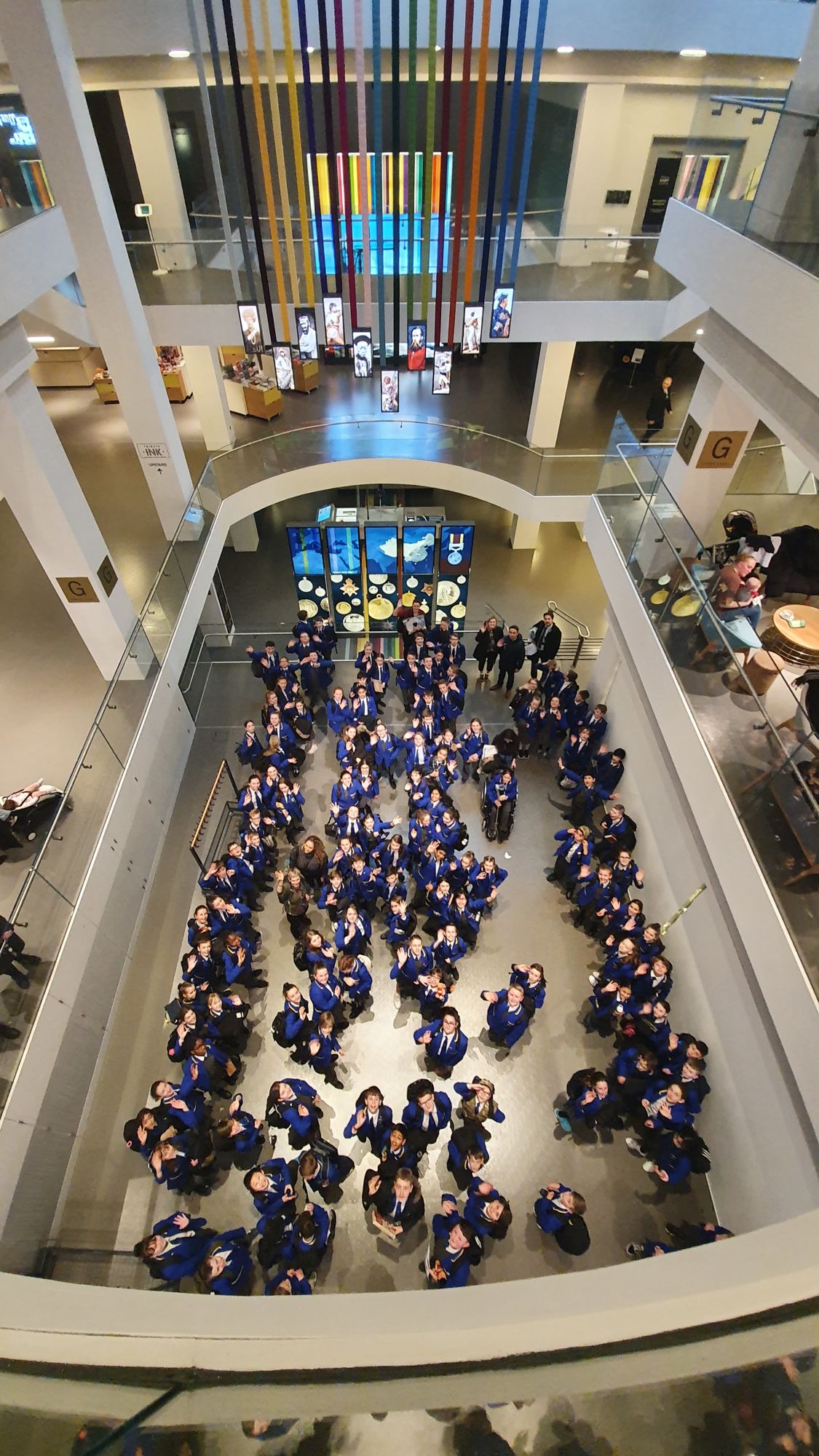 The Secondary School
At The Beaulieu Park School our aim is to equip every student with the knowledge, drive and character necessary for success at university and beyond.* It is my passionate belief that all children, regardless of their ability or background, should have access to an outstanding education. At The Beaulieu Park School traditional subjects are given additional lesson time in our longer school week; giving pupils a better grounding for further study. With us, your child will learn more and for longer and at a fast pace.
Our curriculum is traditional. Students learn Mathematics and English every day. Science, Spanish and Humanities (History, Geography, R.E.) four times per week. P.E. twice per week. Life Skills & Citizenship, Drama, Music, Art once per week and Technology for an hour per week. Able language students learn an additional language in Year 9 – but that's just in the classroom….
Our co-curricular programme is rich and diverse. With a focus on Sport, Performing and Creative Arts, Public Speaking and debate, Music, additional learning and qualifications (and more), our main curriculum is complemented and enhanced, adding to the skills and cultural experiences of our students.
Our House system promotes a sense of identity, healthy competition and participation; providing a forum in which to celebrate success and effort. The House system is a cornerstone of our school culture, contributing to the aspirations we have for all our students. The Houses are named after the prestigious UK universities of Oxford, Cambridge, Kings and Imperial, representing a measure of the aspirations we have for our students - whatever choices our students make when they leave us, we aim for those choices to be aspirational, strong and confident.
Discipline is important at Beaulieu. At The Beaulieu Park School, we do not mind being known as 'strict'. We believe that in dealing promptly with the little things, larger things happen much less frequently. Our extremely high expectations of behaviour, inside and outside of the classroom, have created a prevailing culture of learning, positivity and kindness amongst our Beaulieu family. It is because we care so much for our students that we take the time to 'not ignore' the small things. Our students are clear about our expectations. This clarity allows them to feel safe, liberated and most importantly, happy.
I have taught for many years. The pressure amongst our young people to not to be seen to excel in front of their peers is tremendous and too often wins out. This is not acceptable; our ethos will demand that your child will always be the best that they can be and encourage others to do the same. At The Beaulieu Park School, we believe that every minute of the day is a learning opportunity. Our school is calm and peaceful. Transitions between lessons are fast. Students say please and thank you, demonstrate respect and have regular opportunities where it is an expectation to offer thanks to each other and to their teachers too. At the Beaulieu Park School, we all put the needs of others at the forefront of our decisions. Most importantly, we are a kind school, where we engender a sense of family. A school where both staff and students look out for each other and care for each other.
In lessons students follow the practise of S.L.A.N.T. – Sit up straight, Listen, Answer/Ask questions, Never interrupt, Track (keep eyes on) the teacher. This simple expectation enables learning to take place more effectively. Our structure will allow your child to be free, ambitious and confident. It will nurture them to develop into a kind, self-controlled, responsible, polite, motivated, and adaptable adult. Qualities that are absolutely crucial for lifelong happiness and success. We have very high classroom expectations because we care about the progress of every student. At Beaulieu, we expect each student (and teacher) to do their best, even when they find things hard. Nothing gives the staff at Beaulieu more pleasure than when a student makes a personal break through.
The Beaulieu Park School is a special place. It is the fundamental purpose of not only me, but of all my staff to deliver the very best education for your child and to help them become the very best version of themselves. I hope that you share the same ambition that I have for your child and every child that walks through the doors of this school. If you do, then please apply. I look forward to an exciting educational journey together and the rewards it will bring.
James Donaldson
Principal.
*All further & higher education and apprenticeship routes are valid next steps for our students. Choices are important and must suit the individual. At Beaulieu however, it is imperative that all children, whatever their background believe that University or further education is a viable choice for them and that these pathways are not reserved for those from more affluent backgrounds. At Beaulieu, we believe that education is the key to a happy, healthy, socially mobile/adaptable and fulfilled life.